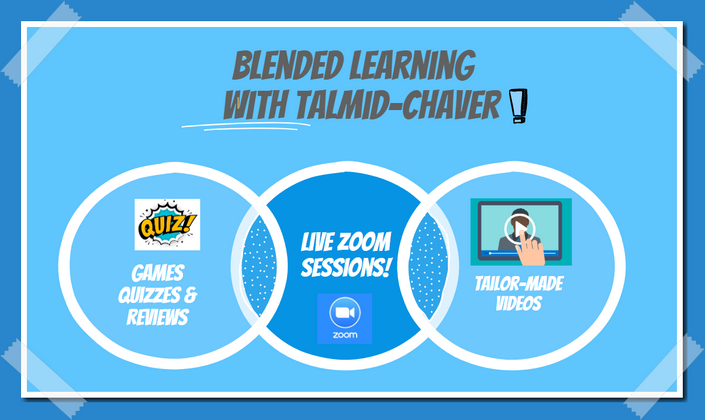 Blended Learning
Personalized, Affordable Learning for You or Your Child
Background:
In the winter of 2018-2019, Rabbi Ron-Ami Meyers' Talmid-Chaver program introduced a wide array of courses in select sugyot of Gemara. The courses are asynchronous, with students learning at their own pace through the sugyot. Fast-forward to the winter of 2020, and the Covid pandemic: During this period, Rabbi Meyers served the needs of many families with his engaging live online Zoom learning. Students love his use of the latest, cutting-edge tools that assist with the grasp and recall of the material.
Tailor-Made Learning!
Talmid-Chaver is now pleased to announce the launch of a new format that combines self-paced learning with regular instructor feedback and periodic live online classes with students. The convenience and affordability of this model is the key to its sustainability.
How it works:
You contact Talmid-Chaver to set up an initial 30-minute free online consultation with Rabbi Meyers.
In the framework of the discussion, you're invited to discuss your/your child's learning needs. Areas of Judaic interest, learning goals, time commitment, are just a few of the subjects that you'll cover. If you wish to proceed further, Rabbi Meyers will work with you to design a learning program for you or your child. The bulk of the course will include personalized recorded video classes along with assignments, exercises and review games.
As well as being "on-call" on Whatsapp and email, Rabbi Meyers will arrange a convenient time to meet with you or your child in an online Zoom class to review and clarify the material.
With his breadth of experience in teaching Jewish students of all ages, Rabbi Meyers is excited to assist you with Jewish educational goals, and looks forward to hearing from you!
Your Instructor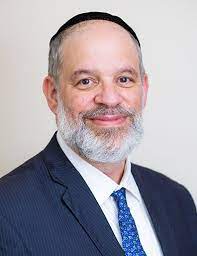 Rabbi Ron-Ami Meyers grew up in a traditional home in Winnipeg, Canada; although he had a solid day school education, his exposure to Gemara began only at the age of 22. Along the way, he encountered seasoned Talmidei-Chachamim whose impressive minds and shiurim often raced ahead of their less experienced students; he understood that there's much to be said for encouraging talmidim to "stretch themselves."
That said, Rav Ron-Ami also benefited from master educators who appreciated the need to make explicit the language, logical structures, and assumptions that Torah scholars have operated with for generations.
Rabbi Meyers has Semicha from Rav Yitzchak Kolitz ZTz"L, Dayan Avraham Kopschitz ZTz"l, and Rabbi Ya'akov Moshe Poupko ZTz"L
Course Curriculum
Welcome to [Course Name]
Available in days
days after you enroll