Personalized Judaics learning for Jewish students ages 8-80!


Please fill out our form at the bottom of this page to arrange your free online consultation to discuss the needs of yourself or your child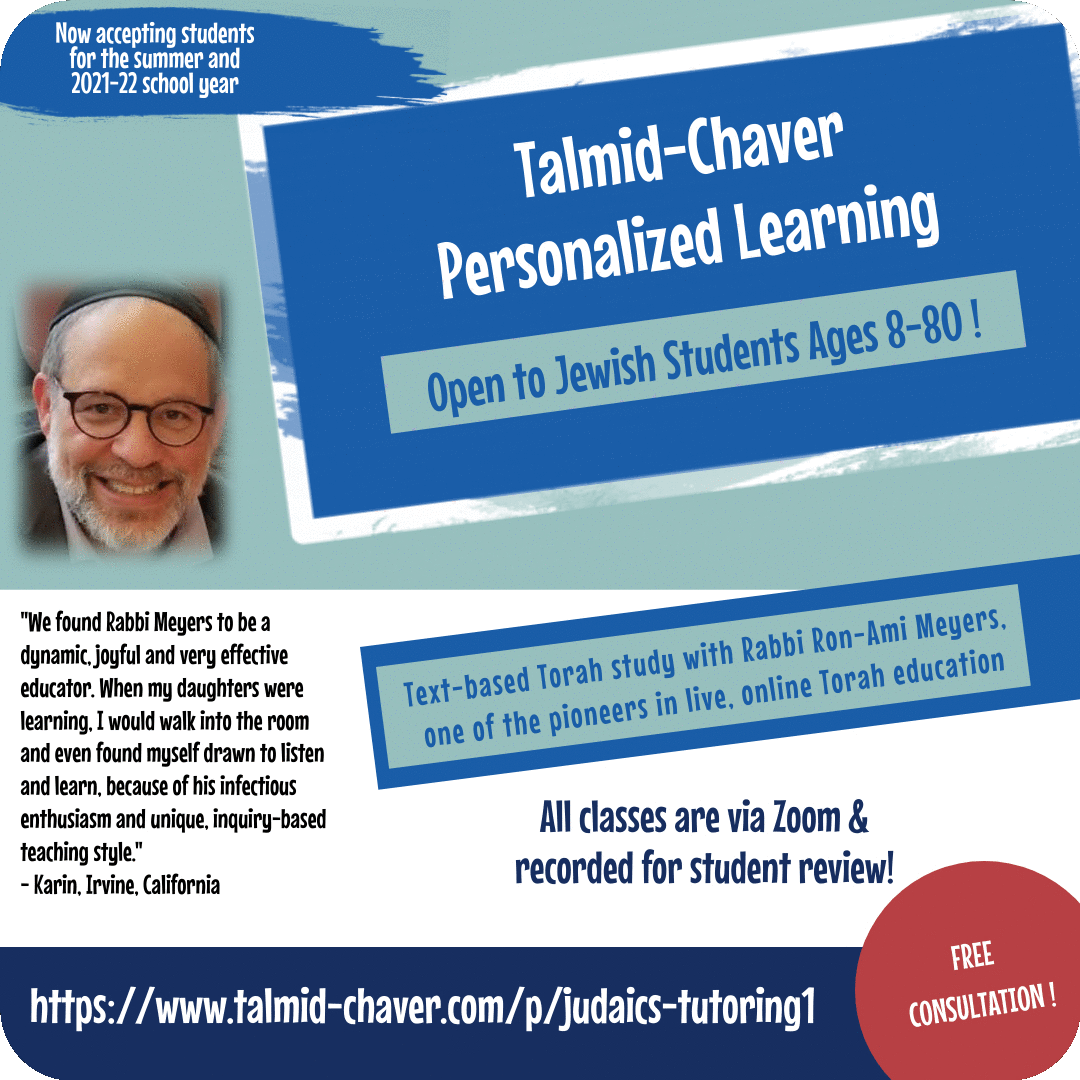 Could your child use some assistance with homework or with unlocking a specific Judaics studies assignment, and you are not personally equipped to assist?


Are you a mature learner who would love to become more literate in classic Jewish texts?


Talmid-Chaver online learning could be what you're looking for!
Feel free to fill out the form below to set up your free consultation






Your intake form has been submitted. Check your email for a copy of your responses. If you're accepted, you'll receive an email with a link to checkout.