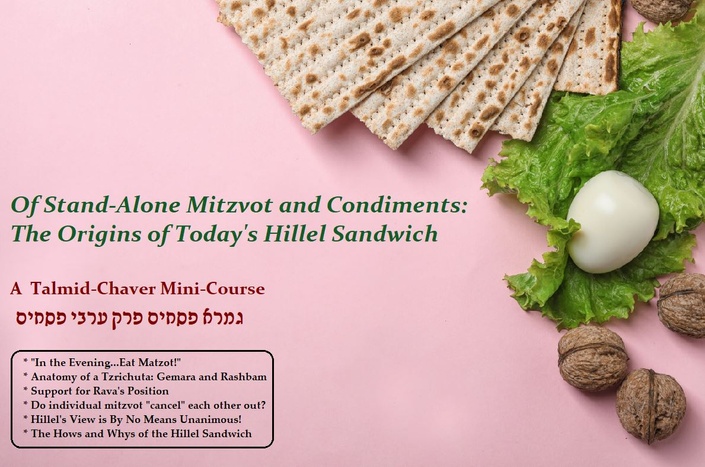 Pesach
A Behind-the-Scenes Look at the Origins of the "Hillel Sandwich"
About this course:
This course traces the development of the famous "Hillel Sandwich" that is consumed at the Passover Seder. The course covers pages 120a and 115a in the tenth chapter of Pesachim.
The six shiurim include the following topics:
* In the Evening - Eat Matzot!
* Anatomy of a Tzrichuta
* Support for Rava's Position
* Do Individual Mitzvot Cancel Each Other Out?
* Hillel's View is by No Means Unanimous!
* The Hows and Whys of the Hillel Sandwich
Your Instructor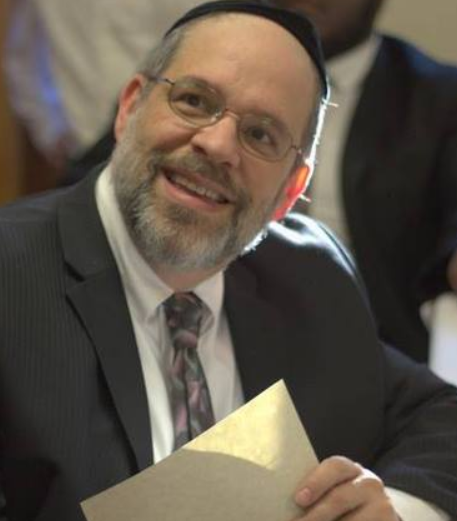 Rabbi Ron-Ami Meyers grew up in a traditional home in Winnipeg, Canada; although he had a solid day school education, his exposure to Gemara began only at the age of 22. Along the way, he encountered seasoned Talmidei-Chachamim whose impressive minds and shiurim often raced ahead of their less experienced students; he understood that there's much to be said for encouraging talmidim to "stretch themselves."
That said, Rav Ron-Ami also benefited from master educators who appreciated the need to make explicit the language, logical structures, and assumptions that Torah scholars have operated with for generations.
Rabbi Meyers has Semicha from Rav Yitzchak Kolitz ZTz"L, Dayan Avraham Kopschitz ZTz"l, and Rabbi Ya'akov Moshe Poupko ZTz"L